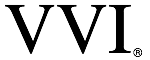 Latest News
Graph IDE DevOps Program
January 10, 2023
VVI® today announced the Graph IDE DevOps Program for the legendary Graph IDE application.
Graph IDE DevOps is a way for stakeholders to place their own requirements on the development backlog of Graph IDE.
The Graph IDE DevOps Program is much different than a beta program. DevOps focuses on new features being realized within the development cycles of Graph IDE with a turn around a fraction of the time of other methodologies. The DevOps methodology is only possible with well-maintain codebase such as for the Graph IDE project.
For commercial product news consult: Vvidget News.
About VVI: VVI® is a privately held corporation founded in 1989. VVI's customers are world-leading companies in the banking, biotechnology, chemical, financial services, manufacturing, and pharmaceutical industries. Systems that VVI helped build have been operational for years and have monitored billions of dollars worth of products in real time and on a global scale. For additional information email info@vvi.com.
VVI, Peer Visual, Graph Builder and Graph IDE are either registered trademarks or trademarks of VVimaging, Inc. (VVI) in the United States and worldwide. Apple and Mac are trademarks or registered trademarks of Apple, Inc.


© Copyright 1991-2023 VVIMAGING, INC. (VVI). All rights reserved. (Legal)