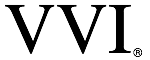 Investors
Before HTML and the Internet existed, VVI made the Online Store - in 1992. It was a revolutionary way to purchase and download software.
Zoom ahead almost three decades. Now VVI is uniquely positioned with existing systems sold through Apple and Microsoft. Those systems are the foundation for building next generation web sites and mobile applications.
Why is this important? In a competitive marketplace, presentation is everything. A poorly made web site or mobile app will quickly be discarded when a better functioning service becomes available. By making the next-generation of Internet-standard tools, there is a great potential to beat out Amazon and other competitors.
In Internet technology, and especially in ecommerce, might makes right. As opposed to what happened in 1992 with the Online Store, VVI is currently seeking financial backers to take the market by storm. If you are such an investor and would like to know more then please contact VVI.
For investment information please contact Ed VanVliet at 814-441-0165 or ed@vvi.com


© Copyright 1991-2023 VVIMAGING, INC. (VVI). All rights reserved. (Legal)